We can help you meet the challenges of living with cancer by providing you and your loved ones with education, information and support, free of charge, no matter where you live or receive treatment.
Explore the many ways that Life with Cancer can make your day-to-day life easier and help you connect with a community of people who face many of the same challenges you do.
Life with Cancer Connect
A direct link to your support team
703-206-5433 (LIFE)
lifewithcancer@inova.org
July Highlights
Gut Health
Wednesday, July 14, 4-5pm
Plant-Based Diets
Wednesday, July 18, 4-5:30pm
Ask a Dietitian
Monday, July 23, 5-6pm
Mindful Eating
Monday, July 20-5-6pm
UPDATED Survivorship Nutrition
Tuesday, July 31, 5-6pm
Fighting Cancer with a Fork
Tuesday, July 17, 12-1pm
Like Nascar? Collect Matchbox Cars? Want to Support Life with Cancer?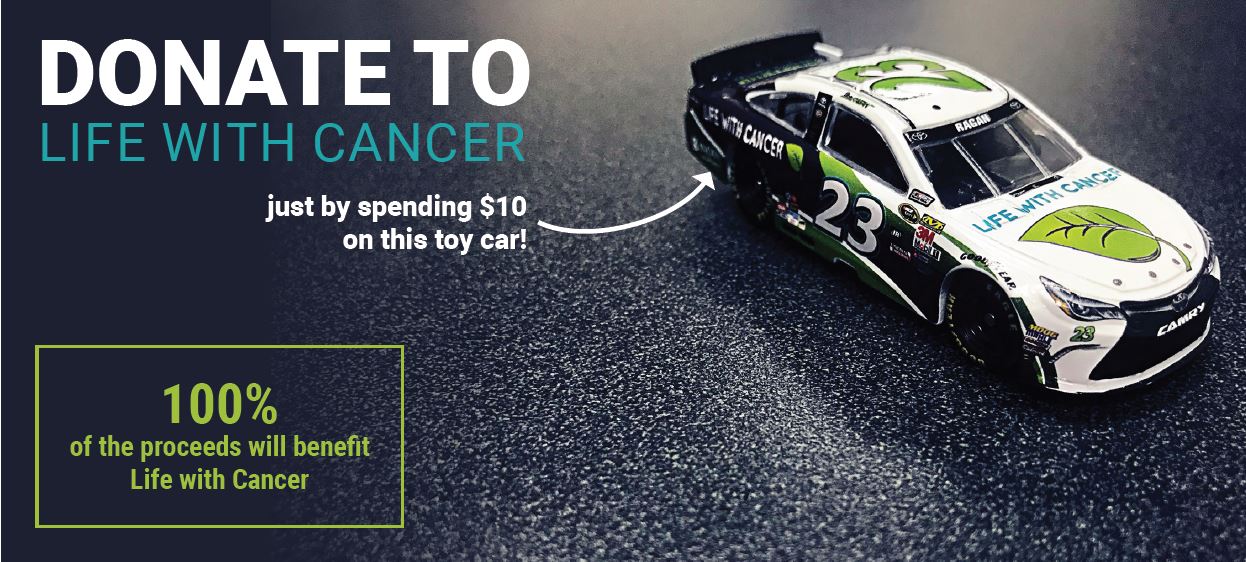 Make a $10 donation to Life with Cancer and receive an authentic replica of the Life with Cancer race car from the Nascar Sprint Cup series!
Cars are available at the Life with Cancer Family Center, at Inova hospital gift shops, or by directly contacting Jim Chesley at jcchesley@aol.com. All payments are tax deductible and 100% of the proceeds benefit Life with Cancer.