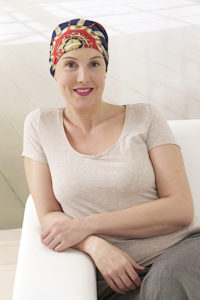 Having leukemia or lymphoma may be overwhelming at times. However, understanding the disease, learning how to manage symptoms and side effects, maintaining your emotional health, and engaging in strategies for healthy living can provide a sense of control and enhance well-being.
If you have leukemia or lymphoma, including Waldenstrom's Lymphoma, you may be facing complex questions. For instance, you might want to know more about blood products and transfusions or about bone marrow transplants.
Contact us for personalized help.
---
Find Support & Information
Speak with an oncology nurse navigator or oncology therapist who is skilled and caring and has experience working with people with leukemia or lymphoma and their families. Contact us.

Attend one of our groups, Leukemia & Lymphoma group, Waldenstrom's Lymphoma group, or Cutaneous Lymphoma group to meet others facing similar issues. Caregivers are also welcome to join you. These groups offer special guest speakers and discussion forums on topics like these:

How to manage side effects, including fatigue and insomnia.
Staging, available treatments, stem cell transplant, and watch and wait.
The treatment experience of other group members.
Clinical trials.
Ideas for stress management and strategies to manage irritable, anxious, or depressed mood or fears of recurrence.
Ideas for communicating with family members, relationship challenges, and how to return to work or school.

Register for programs that can help maintain physical and emotional health. Free classes on these topics might be of special interest to people with leukemia or lymphoma:

Nutrition.
Yoga and fitness to improve balance and stamina.
Insomnia management.
Meditation/guided imagery.
Look Good Feel Better.
For partners and family members, check out our Caregiver Connection group or Tools for Couples, a four-week series.

Consult with one of our therapists or your physician about getting a referral to see our psychiatrist/psycho-oncologist to assess mood and medication (for a fee).
---
Resources
Looking for answers about leukemia and lymphoma?
We're here to help; contact us.