CAVA, Mosaic District
Saturday, September 8
6pm-10pm
Eat with us. Sit with us. Savor with us. Fundraise with us.
Mention this fundraiser to the cashier, anad a  portion of the proceeds from your meal will go toward Life with Cancer
---
Clifton Lions Club and the City of Fairfax
19th Annual Labor Day Car Show
September 3, 8am-3pm
University Drive and the SunTrust Bank Parking Lot, City of Fairfax
Free to the public. Proceeds benefit Life with Cancer and Northern VA Therapeutic Riding
For show and vendor information contact: Jim Chesley, 703.830.2129, jcchesley@aol.com
or go to www.labordaycarshow.org
---
Indoor Cycling Fundraiser
Benefiting Life with Cancer
Saturday September 29
1-1:45 PM
7902 Tysons One Place, Tysons, VA 22102
$30
Join us at Vortex and experience the ride of your life! This indoor cycling theater provides beets to get your heart pumping, inspirational instruction and a community atmosphere. Sample Smoothies will be provided in the Cafe following class. 100% of the proceeds will go to Life with Cancer/
Register at Vortex
---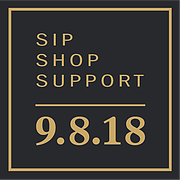 ROCK PAPER COCKTAILS
September 8, 2018
Westwood Country Club, Vienna, VA
You will discover the finest in jewelry, stationery, textiles, clothing, raffles and silent auction at this festive affair benefiting Life with Cancer and Amy's Army.
Click here for ticket information
---

Saturday, September 15, 2018
Click here for more information
---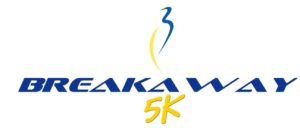 Breakaway Fitness Fun Walk/Run
Sunday, October 21, 2018
5K (timed) Start: 8am | Fun Run Start: 8:05
8405 Greensboro Dr., McLean, VA.
All proceeds will benefit the Eric Monday Foundation and Life with Cancer. Special recognition for cancer patients and survivors.
Battle of the Businesses: Ask your corporation to register (select team)and get your coworkers to register. Recognition will be provided to the corporation with most registered participants. Register Now!
---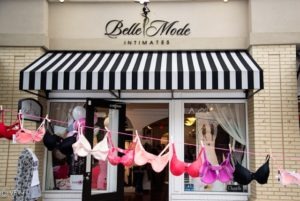 7th Annual Bras for Hope Fundraiser Belle Mode Intimates
Saturday, October 27, 11am–7pm
Fairfax Corner, 11889 Grand Commons Ave., Fairfax, VA 22030
Grab your mom, aunt, sister, or a few girlfriends and come out to learn about our Anita Care Mastectomy Products and everyday bras. A portion of the sales will be donated to Life with Cancer, so it's a perfect time to come out and refresh your bra wardrobe.
Belle Mode Intimates is the only specialty lingerie store to offer products and fittings for women who have undergone or are currently undergoing breast cancer treatment in Fairfax County.
 The event will feature:
- Certified Mastectomy Fitters
- Comfortable, functional, and fashionable post-surgical products from Anita Care
- Educational info from local breast care practices/healthcare providers
- 10% off store wide for shoppers
- SWAG Bags for the first 25 purchases
- Gifts w/qualifying purchases, while supplies last
- AMAZING Raffle items from our designers as well as our local business friends
- Refreshments & Fun Times!
---