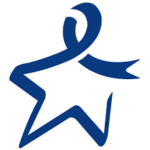 Hearing that you have colon or rectal cancer can trigger difficult emotions and questions about what to expect in the future. However, understanding the disease, your course of treatment, and how to manage physical and emotional challenges can provide a sense of control and enhance well-being.
Looking for answers about colorectal cancer?
We're here to help; contact us.
---
Find Support & Information
Contact us for personalized help. Speak with a skilled and caring oncology nurse navigator or oncology therapist who has experience working with individuals with colon and rectal cancers and their families.
Register for a Colorectal Surgery Education Class. Learning what to expect during and after colorectal surgery can help reduce your anxiety and improve your recovery experience.
Attend our Colorectal Cancer group to learn from healthcare professionals and to meet others facing similar issues. The Colorectal Cancer group is facilitated by an experienced oncology nurse navigator and social worker. Caregivers are also welcome to attend. The group offers special guest speakers and discussion groups addressing topics like these:

Nutrition.
Disease and treatment updates.
Managing treatment side effects, including fatigue and neuropathy.
Managing lifestyle changes.
Maintaining sexual health.
Genetic testing.
Ostomies.
Clinical trials.
Stress management, including strategies to manage anxious or depressed mood or fears of recurrence.

Register for programs that can help maintain physical and emotional health. Classes that may be of interest for individuals with colon or rectal cancer might include nutrition, yoga and fitness to improve or maintain strength and endurance, massage, insomnia management, or meditation/guided imagery.
Consult with one of our therapists or talk to your physician about a referral to see our psychiatrist/psycho-oncologist to assess mood and medication (for a fee).
Talk with an Inova genetic counselor.
For partners and family members, check out our Caregiver Connection group or Tools for Couples, a four-week series.
---
Resources
Colon Cancer Alliance: Offers tool kits, a Buddy Program, a free help line and online support community, as well as a special section for those who are newly diagnosed.
Ostomy Support Group of Northern Virginia: Has a Visiting Program to match new ostomy patients with trained and certified individuals who live successfully with an ostomy.
Looking for support along your journey? Contact us!