Do you work with individuals affected by cancer or with an organization or business that is looking for a speaker? Or are you interested in working with the Life with Cancer community? If so, here are ways to connect.
Make a Referral
Life with Cancer, the integrative therapies and wellness program of the Inova Schar Cancer, has become Northern Virginia's premier cancer education, nutrition, and psychosocial support organization. Our goal is to help individuals affected by cancer and their families live well during and beyond cancer treatment.
Anyone affected by cancer is welcome; no ties to Inova are needed, and all programs except massage, acupuncture, and psychiatry are provided free of charge. Learn how to refer someone.
Request a Speaker - Invite Us to Join You
We can provide "Lunch and Learn" events where our expert oncology clinicians present information on a variety of topics such as, how to support colleagues/family when faced with a cancer diagnosis, or the many resources available through Life with Cancer. Customized events can also be arranged. See the topics we cover, and request a speaker.
Life with Cancer can provide interactive displays and information about our free and evidence-based programming at your employee health fairs, benefits fair, or other cancer awareness events throughout the year.
Be a Speaker/Offer a Class
Do you have professional expertise to share with individuals with cancer and their loved ones? Life with Cancer welcomes volunteer presenters in these and other areas: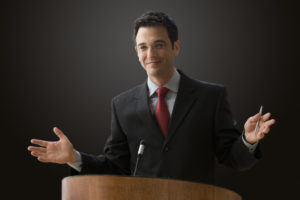 Expressive Arts
Financial
Fitness
Legal
Mind/Body/Wellness