Do you work with individuals affected by cancer or with an organization or business that is looking for a speaker? Or are you interested in working with the Life with Cancer community? If so, here are ways to connect.
Make a Referral
Life with Cancer, part of Northern Virginia's Inova Health System, is the region's leading cancer education and support organization. Our goal is to help individuals affected by cancer and their families live well during and beyond cancer treatment.
Anyone affected by cancer is welcome; no ties to Inova are needed, and all programs except massage and psychiatry are provided free of charge. Learn how to refer someone.
Get a Speaker
Our experts are available to speak to your group or event—your organization, business, conference, health fair, or more—about how to live well with cancer during treatment and in survivorship. See the topics we cover, and request a speaker.
Request a Speaker
Be a Speaker/Offer a Class
Do you have professional expertise to share with individuals with cancer and their loved ones? Life with Cancer welcomes volunteer presenters in these and other areas: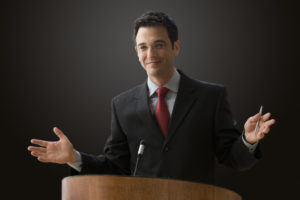 Expressive Arts
Financial
Fitness
Legal
Mind/Body/Wellness
Apply to Speak