Our Mission
To enhance the quality of life of those affected by cancer by providing education, information, and support.
---
Our Story
Life with Cancer arose from a father's need to guide and comfort himself and his children after his wife was diagnosed with, and later lost her battle to cancer. Nando Di Filippo searched throughout the country for resources to help him and his children understand and cope with their emotions and their changed life. Ultimately, they found little help.
Disappointed, Nando was determined to create a presence within the healthcare system where people dealing with cancer could turn. He wanted to make available information, education, and support to help people from the time they were diagnosed through treatment and survivorship.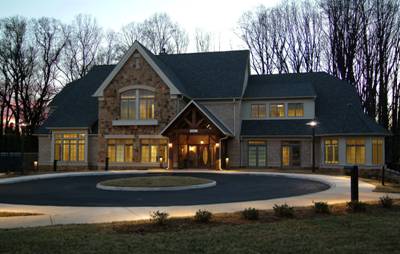 He made a generous donation to develop a program within Inova Health System solely devoted to supporting patients and families facing cancer. This program, begun at Inova Fairfax Hospital in 1988, planted the roots for Life with Cancer.
Since then, Life with Cancer has grown and expanded its staff of highly qualified oncology professionals. Together, the staff and volunteers serve patients and their loved ones in several locations, in each of Inova Health System's five hospitals (Alexandria, Fairfax, Inova Schar Cancer Fairfax, Fair Oaks and Loudoun) and in Life with Cancer's 16,000-square-foot Dewberry Family Center/Carolyn's House.
---
Relationship to Inova Health System
Inova and Life with Cancer have a long and rich history, with Inova proudly supporting Life with Cancer since its inception. Today, Life with Cancer is an integral program of the Inova Schar Cancer Institute, providing wellness and educational programs to cancer patients and their families both during and after treatment. Inova remains committed to Life with Cancer, ensuring this program delivers care to address the complex needs facing cancer patients, survivors, and their loved ones.
---
Learn about our programs, services, and groups.