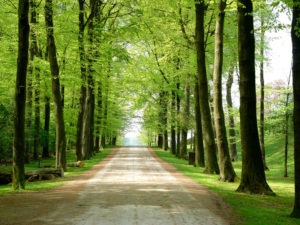 Sometimes goals of care change from curative, or keeping disease stable, to comfort care and maintaining quality of life. We can help you answer questions like these:
How do I talk to my family?
What should I put in my advance directive?
What is hospice and how can it help?
How do I set goals and live in the present?
How can I manage my fears and maintain control?
We are here for you and can guide you on what to expect—emotionally and physically.
Contact us to help you sort through some of these questions and more, at no cost.
---
How We Can Help
Educate You.
Our oncology nurse navigators can provide information on symptom management and educate you and family members about what to expect as disease progresses.
Contact Us
Support You Emotionally.
Our oncology therapists are trained to work with individuals and families at end of life. They can help guide you in conversations with family and friends, help you stay life-centered, set goals, suggest strategies on how to maintain intimacy with your partner and explain the role of hospice and advance directives.
Make an Appointment
Empower & Connect You.
Explore our programs and groups to promote your physical and emotional health. These include nutrition, yoga, palliative care, art therapy, meditation and guided imagery, and the Planning Ahead series.
Register for Programs & Groups
"I wanted to tell you that the group meeting yesterday was wonderful and interesting. It has prompted me to do a lot of thinking. Thank you for offering these support groups; it is an immense help for all of us who are going through difficult moments. By sharing ideas and witnessing other people with so much strength makes difficult moments seem easier. It also helps you feel like you are not alone, and it gives you much strength and a positive outlook of life."

– Patient