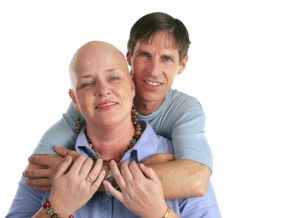 What should I say? Should I ask them about their cancer?
What is my role in my loved one's cancer care?
What if we disagree about treatment decisions or managing side effects?
When do I call the doctor?
How can I share my concerns or fears?
How can we escape the caregiver/patient relationship and connect more deeply?
How do I provide care when I live far away?
As you work to meet your loved one's physical and emotional needs, it's important to take care of your own.
If you feel overwhelmed, we can help you manage. Contact us!
---
How We Can Help
Our resources are available to family and friends at no cost.
Support & Guide You.
Our oncology therapists and nurse navigators can help support and guide you through a cancer diagnosis and beyond. Even when it feels like you are learning a foreign language and navigating unknown territory, we can guide you on how to manage emotions, reduce stress and help answer your questions about disease, treatment and survivorship.
Make an appointment
Educate & Connect You.
Our support and education programs and groups can help you improve your quality of life. Our programs help you learn about cancer, healthy living options, tools to manage stress and other common experiences—and connect you with others who "get it." Our Caregiver Connection group can be particularly helpful.
Register for Programs & Groups
---
What We Cover
Side Effects & Treatments
You might want to know about disease and treatment issues, such as potential side effects, lab values, procedures, research studies, or the benefits of nutrition. Our nurse navigators can guide and connect you.
Contact Us
Managing the New Normal
You may need help navigating the role of caregiver, asking for help, managing strong emotions and family dynamics, reducing stress, or finding new ways to take care of yourself. Or you might be looking for ideas to find meaning for you and the person living with cancer. Our oncology therapists can help. So can meeting other caregivers at our Caregiver Connection group and other programs and classes.
Reconnecting with your Partner
Our therapists can share ideas on how to better communicate and increase intimacy with your partner. Sign up for couples counseling or attend the Tools for Couples classes.
Register for Programs & Groups
---
Looking for additional resources?
See Caregiver Resources.