The loss of a child is incredibly devastating to any parent and family. Each person in the family is likely to experience the loss uniquely, which can feel lonely or confusing at times. In addition to the grief of the parents, any surviving siblings must cope with their own grief, as well as the emotions of their loved ones. Routines often change, and so does life as you once knew it. Finding support may feel impossible at times.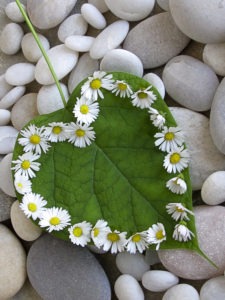 Although these changes can be true after any loss, the death of a child seems to reverberate through a family like no other. Navigating life afterwards is often a critical time to find support from a professional — for your child or teen and for yourself.
While grief is a normal, healing emotion, experiencing it is often difficult and painful. Our licensed therapists are trained in evidence-based approaches to support grief and bereavement in children, teens, and adults coping with the loss of a child or sibling. We can help your child or teen explore their personal grief journey through various strategies, including individual therapy and art therapy, allowing for space to process emotions and find meaning. We can also provide therapeutic support to parents and other adults who have lost a child.
When coping with the loss of a loved one, we are here to support you—all at no cost!
---
How We Can Help
Individual Therapy
We offer individual bereavement counseling and/or art therapy from licensed therapists in the outpatient, clinic, and inpatient settings and via telemedicine* for children who have lost a sibling, as well as parents or other adults who have lost a child. Through therapy, our licensed therapists can help you or your child or teen explore the unique grief journey, better understand the grief process, ease pain, and find meaning. We can also provide support around navigating continued connection to the child who has died and negotiating between the two worlds that now exist—the world of grief and the rest of the world, separately and simultaneously.
Art therapy uses a combination of counseling and the process of art making to promote self-expression and foster healing for all ages. When words alone cannot fully communicate emotions and experiences, art therapy can help children and teens explore their feelings in a tangible, creative way.
Parent Consultations
Our licensed therapists can meet with parents in-person or via telemedicine* to assist you in understanding your child or teen's behavior and their response to grief. Topics may include: normalizing grief, how your individual grief may impact your child, strategies to help you support your child or teen, questions your child or teen may have about death or loss, the multitude of emotions they may experience, and ways to process how life has changed and what life might look like in the future. We can also provide strategies for how to talk to family and friends, coping with birthdays, holidays, anniversaries, and other special occasions, and supporting your child or teen in continuing to remember their sibling.
Need support? Contact us to get connected!
*At this time, we are only able to provide telemedicine services to individuals living in Virginia and DC, due to license restrictions.
---
More Information