Life with Cancer provides support to anyone affected by cancer—patients and their friends and families. All services and programs, except for massage, are free. We serve these categories:
Services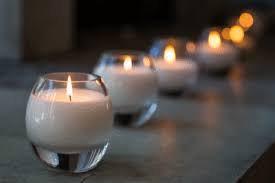 Our free programs and services can help you learn about cancer and manage the emotional challenges you may be experiencing:
Supportive counseling and consultations on what to expect from cancer and treatment.
Classes on healthy living, integrative therapies, stress management, and more.
Special guest speakers and conferences.
Community presentations at businesses, universities, health fairs, and the like.
Groups to connect you with other patients and families.
Our services include guidance on
Medical needs: Oncology nurse navigators offer consultations on treatments, side effects, communicating with doctors, and much more.
Emotional needs: Oncology therapists offer individual and family counseling and lead support groups.
The following services are fee-based
Psychiatry: Our Psychiatrist has a strong understanding of the emotional, psychological, and cognitive impact of cancer diagnosis and treatments; he provides consultation and short-term management of psychiatric medications as well as focused counseling to help cancer patients cope with their symptoms and distress . While other Life with Cancer services are free, there is a charge for psychiatric services. We accept most major healthcare insurance plans. A referral from your oncologist or oncology therapist is required for this service.
Programs
We offer more than 200 programs each month at our welcoming Family Center in Fairfax, VA, and nearby locations in Falls Church, Fair Oaks, Leesburg, and Alexandria/Mt. Vernon. We are open weekdays and weeknights and occasionally on weekends.
Skilled professionals create and give our programs in these areas:
Children/Teens/Parents
Expressive Arts
Fitness
Life with Cancer en Español
Mind/Body/Wellness
Nutrition
Workshops (variety of topics)
Explore our full program list.
Groups
Groups are led by caring, compassionate oncology therapists. They allow you to meet others like you and to give and receive support in a professionally guided group.
See our full list of groups.
"You and the (Life with Cancer) Center lifted me up in ways I can't describe; ways deeply personal and vital to my outcome. I couldn't be going into this surgery any better positioned mentally and emotionally. For that a simple "thanks" seems so inadequate."

—Wife of Patient