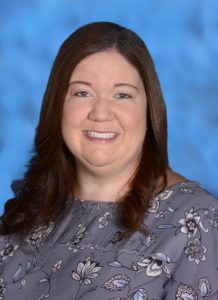 For almost two decades, Dr. Thompson has dedicated her career as a pediatric psychologist to caring for and improving the lives of children, adolescents, and families impacted by cancer; supporting bereaved families; developing world-class psychosocial programs; and training the next generation of pediatric psychologists in the evidence-based care of children with life-limiting illnesses. She received her Ph.D. in Clinical-Developmental Psychology from the University of Pittsburgh, completed her 
predoctoral
 residency in pediatric psychology at the A.I. 
duPont
 Hospital for Children in Wilmington, DE, and completed a two-year post-doctoral fellowship in pediatric psycho-oncology at Nationwide Children's Hospital in Columbus, OH. Dr. Thompson then spent a decade as the Director of Psychology and Psychosocial Services in the Center for Cancer and Blood Disorders at Children's National Hospital, building robust psychology and psychosocial teams and creating a psychology training program. Dr. Thompson has a national presence as an author of the Standards of Psychosocial Care for Children with Cancer and their Families, the founder and former chair of the Palliative Care and End-of-Life Special Interest Group for Division 54 of the American Psychological Association (Society of Pediatric Society), and guest-editor of Clinical Practice of Pediatric Psychology. She has published in numerous peer-reviewed journals, regularly presents at national and international scientific conferences, and teaches frequently in schools and the community on topics related to grief and loss.
Dr. Thompson currently serves as the Chief of Pediatric Psychology and Director of Pediatric Programs at Life with Cancer, where she continues her service to the cancer community. With her unique combination of clinical training, passion for pediatric psycho-oncology, and expertise in program development, Dr. Thompson is committed to enhancing the quality of psychosocial care for all children and families impacted by cancer, from the time of diagnosis and into survivorship or through end-of-life, bereavement, and beyond.