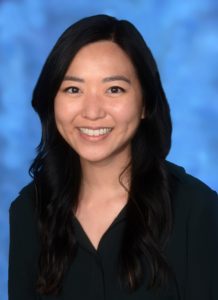 Jane is a Licensed Professional Counselor and Board-Certified Art Therapist who joined Life with Cancer in 2020. As an oncology clinical therapist and art therapist, Jane provides culturally responsive care for children, adolescents, and adults impacted by a cancer diagnosis.
As an art therapist, Jane leads groups and individual sessions that promote both verbal and non-verbal expression – methods that are particularly valuable for clients struggling to put into words their processing (no artistic background required). Jane's area of interest includes sibling support, grief/loss and bereavement, brain fog, survivorship, young adult concerns, and the intersection of culture, diversity, and healthcare. She facilitates several groups including Curious About Cancer, Grief Circle for Children & Adolescents, Kintsugi: The Art of Healing, and Healing through Art Therapy.
Prior to joining Life with Cancer, Jane spent 6+ years at Children's National Hospital in Washington, D.C., where she provided support to patients and caregivers on the hematology/oncology/bone marrow transplant unit. She earned her Master's in Art Therapy and Counseling at The George Washington University. She has received additional certifications and training in cognitive behavioral therapy and pediatric palliative care.