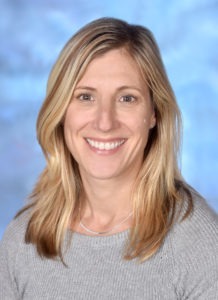 Kirstie came to Life with Cancer after managing the operations of the Inova Joan and Russell Hitt Center for Healthy Living located in Fairfax, VA. She currently oversees the exercise programming for cancer patients and survivors at Life with Cancer. She is a member of and certified by the following organizations: American Council on Exercise (ACE), National Academy of Sports Medicine (NASM), Cancer Exercise Training Institute (CETI).
For more than a decade Kirstie has trained clients individually and in small group settings from the ages of 3 to 93. She has also conducted live and virtual fitness classes for JCCNV, Inova Well, as well as, other organizations in Northern Virginia. Kirstie has made it her life's work to help inspire, educate, and empower others to adopt healthy lifestyle changes to optimize their health and wellbeing.
In her free time, Kirstie likes to spend time with her family, grow her own food, and watch her kids' sporting events.