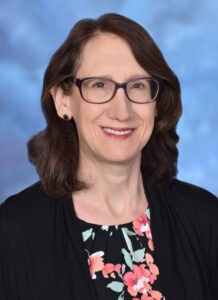 Rebecca joined Life with Cancer in December 2021 as the Manager of Oncology Navigation and Counseling at the Inova Schar Cancer Institute Fairfax and Alexandria locations. She brings 25+ years of experience as a social worker serving in clinical, administrative, and leadership roles in community mental health and is passionate about supporting the professional development of mental health professionals.
A 12+ year cancer survivor, Rebecca believes in the importance of mental, emotional, and spiritual wellness, and the benefits of utilizing psychosocial supports when individuals and their families are impacted by cancer.
Rebecca received a BA in psychology from Washington University in St. Louis in 1989, a Master's in Social Work from the University of MD at Baltimore in 1992, and an Executive Master's in Leadership from Georgetown University in 2016. In her free time Rebecca likes to hang out with her family, puppy, and friends.