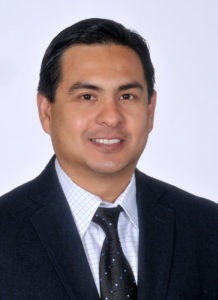 Dr. Lolak completed his residency in general psychiatry at the George Washington University (GWU), followed by fellowship training in psychosomatic medicine (psychiatry in the medically ill) at Inova Fairfax Hospital/Georgetown University. During that time, he co-facilitated the Coalesce Breast Cancer group at Life with Cancer with Dr. Sage Bolte, now the executive director of LWC.
Prior to returning to Inova, Dr. Lolak served as a faculty member and psychiatrist at University of Pittsburgh, Stanford University, and GWU. In 2012, Dr. Lolak was awarded the Rathmann Family Foundation Faculty Fellow in Medical Education and Patient-Centered Care by Stanford University School of Medicine. In addition, he completed the Teacher Training Program with the Stanford Center of Compassion and Altruism Research and Education (CCARE) and is a certified teacher for its Compassion Cultivation Training program which he teaches at Life with Cancer. He is currently a Fellow of Academy of Psychosomatic Medicine (FAPM) and clinical associate professor of psychiatry at GWU.
Dr. Lolak specializes in the management of depression, stress, and anxiety in the context of cancer diagnosis and treatment, including drug interactions between cancer therapies and psychiatric medications. He also has a special interest in mind-body and contemplative practices, especially mindfulness and compassion cultivation, as well as the issue of clinician burnout. He has co-authored several publications and given a number of presentations at a national level.