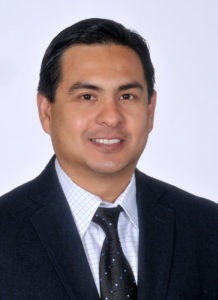 Dr. Lolak is a staff oncology psychiatrist at Life with Cancer and part of the physician team at Inova Schar Cancer Institute. He has been working with medically-ill patients since 2004 and has a particular interest in helping those affected by cancer. Dr. Lolak completed his residency training in general psychiatry at the George Washington University, followed by fellowship training in Consultation-Liaison Psychiatry (psychiatry in the medically ill) at Inova Fairfax Hospital/Georgetown University. During his fellowship, he co-facilitated the Coalesce Breast Cancer group at Life with Cancer, which sparked his interest in working with cancer patients and survivors.
Before returning to Inova in 2015, Dr. Lolak served as a faculty member and psychiatrist at the University of Pittsburgh, Stanford University, and George Washington University. In 2012, Dr. Lolak received the Rathmann Family Foundation Faculty Fellow in Medical Education and Patient-Centered Care by Stanford University School of Medicine. Dr. Lolak completed the Teacher Training Program with the Stanford Center of Compassion and Altruism Research and Education (CCARE) and is a certified teacher for its Compassion Cultivation Training program which he teaches at Life with Cancer. He is currently a Fellow of the Academy of Consultation-Liaison Psychiatry (FACLP) and serves as a Clinical Professor of Psychiatry at George Washington University and an Associate Professor of Medical Education at the University of Virginia (Inova Fairfax Campus). Dr. Lolak has been recognized as a "Top Doctor" by Washingtonian and Northern Virginia magazines.
Dr. Lolak specializes in the management of mental health issues such as depression, stress, and anxiety in the context of cancer diagnosis and treatment. He also has a special interest in mind-body and contemplative practices, including mindfulness and compassion cultivation. Dr. Lolak has co-authored several publications and presented at national conferences on various topics related to psychiatric care for medically-ill patients. He is knowledgeable about drug interactions between cancer therapies and psychiatric medications and is committed to providing compassionate, patient-centered care.
Dr. Lolak's practice at Life with Cancer focuses on providing consultation and short-term psychiatric management and support to cancer patients who are in active treatment or in the early survivorship period with Inova. Currently, Dr. Lolak accepts patients who receive care at the Inova Schar Cancer Institute. He offers both in-person appointments at the Life with Cancer Family Center and telemedicine/telehealth services for patients residing in Virginia.