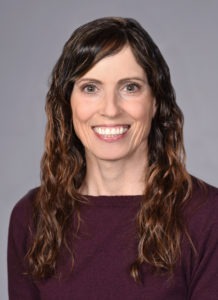 Sofi joined Life with Cancer in January 2021 as an Oncology Nurse Navigator working at Inova Fairfax Hospital. She brings more than 25 years of oncology experience in adult oncology, adult and pediatric bone marrow transplant, and pediatric oncology. Sofi earned her Bachelors of Science in Nursing from Minnesota State University and earned a Master's in Nursing Education from the University of Mary. She is also an Oncology Certified Nurse. She is a member of the Oncology Nursing Society and has held certifications as a Certified Pediatric Hematology Oncology Nurse and Certified Chemotherapy Biotherapy Instructor.
Sofi is fluent in Spanish and strives to be culturally sensitive and an advocate for all her patients.
As a nurse navigator, Sofi is passionate about providing compassion, education, and support to her patients throughout their entire cancer journey.
In her free time, Sofi likes to spend time with family, try new baking recipes, hike and travel.