As January comes to a close, by now, you've probably come across at least ten different commercials or ads encouraging you to "buy this gym membership" or "start this new cleanse" for the new year. Advertisers take advantage of this change in the calendar to sell people the latest health craze or diet of the month. While these advertisements are often intriguing and shiny, the latest trend is unlikely to lead to lasting results.
Instead of having your diet or fitness routine take a full 180, consider starting the year off with some realistic and attainable health goals. Starting with something small, specific, and doable can keep health goals within reach. Develop your goals based on evidence-based guidelines for cancer prevention.
When it comes to nutrition and cancer prevention, the most up to date guidelines recommend a plant-based diet rich in whole grains, fruits, vegetables, and legumes. These foods contain beneficial components such as fiber and phytochemicals.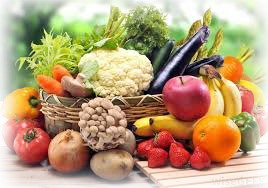 How to shift towards a plant-based diet in 2023:
Aim to make 2/3 of your plate covered with minimally processed plants
Choose a variety! Include different textures and colors with each meal
Find creative ways to incorporate plant proteins such as beans, lentils, chickpeas, and tofu
Another important cancer prevention recommendation is to be physically active. Adults are encouraged to get at least 150 minutes of moderate-intensity exercise per week. These activities can include brisk walking, cycling, swimming, dancing, and much more.
Tips for increasing exercise in 2023:
Start small! Carve out 15 minutes of your day for exercise
Get motivated with a workout buddy. Try out new activities with a friend, family member, or coworker
Take advantage of free virtual exercise classes through employee benefits, apps, or online resources
It's finally time to ditch short-term dieting and products offering a quick fix! For lasting healthy changes in 2023, start focusing on small, achievable goals. Build these healthy habits over time to help them be sustainable.
Here are some examples of a health goal to start with:
"I am going to start walking at my local park on 3 days per week for 30 minutes"
"On Mondays and Wednesdays, I am going to prepare dinners at home."
"I am going to drink an additional 8 ounces of water per day."
Looking for more information on nutrition and cancer? Check out free nutrition and fitness classes through Life with Cancer. To learn more about free nutrition and fitness consultations, call 703.206.5433.